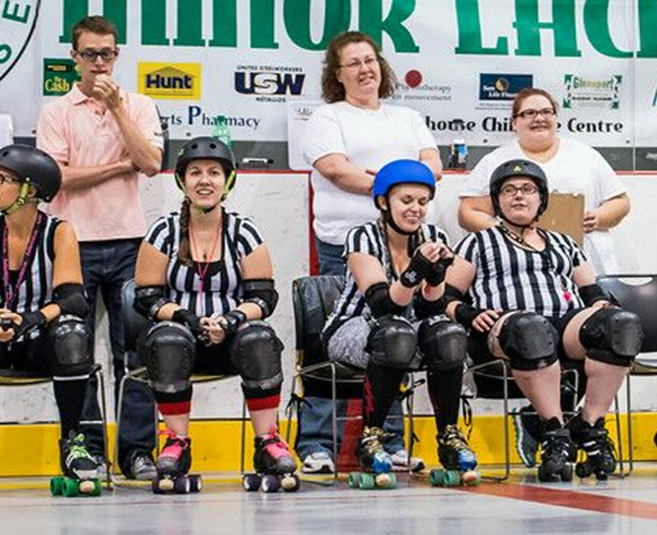 Volunteers keep the bout going!
Volunteers and non-skating officials (or NSOs) are needed to support our league and ensure that we can host bouts throughout the year. We are always looking for announcers, time-keepers, score-keepers, penalty-box managers and volunteers to sell tickets and merchandise.
Do you have questions about volunteering with ORD?